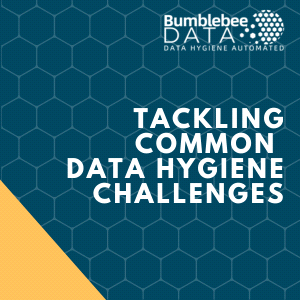 In Tackling Common Data Hygiene Challenges, the AT Bumblebee team explores some practical skills, methods, and insights around doing the actual work of member data clean-up.
Find out how you can take practical approaches to address three specific data hygiene challenges–duplication, standardization, and key considerations/special cases.
This is intended to be used as a resource for experienced data managers, newcomers looking to gain some practical skills, and for strategic stakeholders seeking to better understand what goes into a data clean-up effort.
Download this practical and usable free resource today!